PERFORMANCE
We are an agency with performance. We always meet your campaign goal whether its Cost Per Sale, Install, Action, Lead, or Like
TRANSPARENCY
All of our traffic is fully disclosed through our automated reports and click macros. All traffic is purchased from on deck standard IAB inventory.
QUALITY
Your lead quality is all we care about here at SAI TECH media. We focus on lead quality by using down stream revenue tracking and cohert analysis.
SCALE
Through our vendors we are capable of unlimited scale, through Social, Display, Search, and Mobile.
Creative
Let our in house designers create your creative assets from banners to landing pages. We design your banners with conversion rate in consideration.
Lead Generation
Leads, or qualified responses, can be defined in many ways…information capture, order capture, length of call, url visit…whatever definition and associated allowable that provides the best return to both the client and the media.
OUR EXPERTISE
SAI TECH Media has advertised on facebook since the original launch of the facebook ad program in 2009. We utilize our own internal performance strategies to best manage campaign CTR & CPCs. Our strategies have increased campaign ROI 50%.
SAI TECH Media has 5 years of display media buying experiencing starting back to Yahoo's Right Media Exchange in (2006).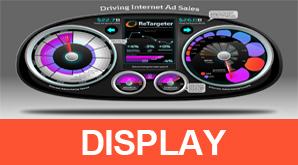 SAI TECH Media Mobile marketing is becoming increasingly popular with more people owning mobile devices. Almost every adult person owns a mobile phone. Technology has made it even better with introduction of devices that are being used to do more than just send receive messages. Today, it is possible to access internet from any location using these devices.